Kingsway Infants School Information
Unexpected School Closures
Register for notification of unexpected school closures here
​
Kingsway Infant School Closed for the Summer Holidays
​
You will need to apply for a primary school place in October 2020 if your child was born between 1st September 2016 and 31st August 2017. Please refer to our Statutory Information page for more guidance.
Full details can be obtained at www.hertsdirect.org/admissions.
Kaajal
Finley
Aarav
Olivia
Shay
Filip
​
Our pupils devised this logo in 2007 after a lot of discussion and consultation. We believe that if your child is happy and enjoying their lessons they will learn more and have a deeper understanding of the concepts involved. We believe that your child will learn best in a happy yet focused environment, where they are confident about "having a go" at a wide range of curriculum activities. We offer activities such as art, music, dance, drama, literacy, numeracy, personal, social, health education and citizenship and swimming to mention but a few. Throughout the year we also have a range of enrichment weeks in which the whole school works together to learn more about a particular focus. eg One world week, Science week, History week etc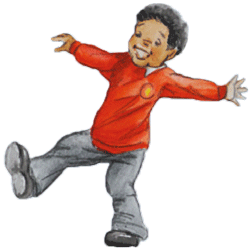 "Brilliant. So much confidence and children helped each other shine."
"Fantastic you made everyone so proud."
"Worth taking the day off for!"
- Reception Parents after our Christmas Show