Kingsway Infants School Information
Unexpected School Closures
The school will notify Parents and Carers of any closures by Arbor, Text message and on the Website.
​
School Office Opening Hours Monday-Thursday 8:00am - 4:00pm
Friday 8:45am - 4:00pm
​
You will need to apply for a primary school place from November 2022 if your child was born between 1st September 2018 and 31st August 2019. Please refer to our Statutory Information page for more guidance.
​
Full details can be obtained at www.hertsdirect.org/admissions
OPEN DAY TOURS
To book onto our tours please call 01923 675005
​
Thursday 10th November - 10:30am
​
Tuesday 29th November - 1:20pm
​
Extra Dates Added - Friday 25th November 1:30pm
Tuesday 29th November 2:15pm
Our pupils devised this logo in 2007 after a lot of discussion and consultation. We believe that if your child is happy and enjoying their lessons they will learn more and have a deeper understanding of the concepts involved. We believe that your child will learn best in a happy yet focused environment, where they are confident about "having a go" at a wide range of curriculum activities. We offer activities such as art, music, dance, drama, literacy, numeracy, personal, social, health education and citizenship and swimming to mention but a few. Throughout the year we also have a range of enrichment weeks in which the whole school works together to learn more about a particular focus. eg One world week, Science week, History week etc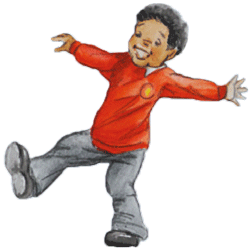 Thank you for the telephone consultation. Although not the same as discussing face to face, we appreciate Kingsway finding an alternative. Our child has loved being back at school since September, thank you to all the staff for your dedication and hard work!
I'm really pleased with my son's progress and the communication with his teacher. His targets are appropriate. Thanks for all your hard work
I'm happy with my son achievement at the the school
Parent Consultation Feedback
October 2020