Head: Mrs Deborah Knights
Kingsway Infants School
North Approach, Watford,
Hertfordshire,WD25 0ES
Telephone: 01923 675 005
E-Mail: admin@kingsway.herts.sch.uk
A Message From Our Head Teacher
Welcome to Kingsway Infant School and thank you for your interest. I am proud to be the Headteacher of a caring and nurturing school where learning is fun.
We are committed to providing the best possible education for our children and believe that all children should have the opportunity to achieve their greatest through a broad and balanced curriculum.
Up and Coming Events
Tuesday 26th September - School Tour 9:45am
Thursday 28th September - School Tour 1:30pm
Tuesday 3rd October - School Tour 9:45am
Wednesday 4th October - Maths and Phonics Parent Event 2:00pm or 6:00pm
Monday 9th October - Full Governor Body Meeting
Tuesday 10th October - School Tour 9:45am
Monday 16th October - Individual School Photos - Vancols
​
Our pupils devised this logo in 2007 after a lot of discussion and consultation. We believe that if your child is happy and enjoying their lessons they will learn more and have a deeper understanding of the concepts involved. We believe that your child will learn best in a happy yet focused environment, where they are confident about "having a go" at a wide range of curriculum activities. We offer activities such as art, music, dance, drama, literacy, numeracy, personal, social, health education and citizenship and swimming to mention but a few. Throughout the year we also have a range of enrichment weeks in which the whole school works together to learn more about a particular focus. eg One world week, Science week, History week etc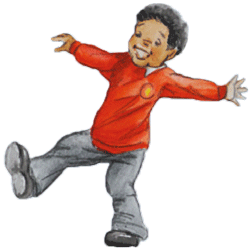 Thank you for the telephone consultation. Although not the same as discussing face to face, we appreciate Kingsway finding an alternative. Our child has loved being back at school since September, thank you to all the staff for your dedication and hard work!
I'm really pleased with my son's progress and the communication with his teacher. His targets are appropriate. Thanks for all your hard work
I'm happy with my son achievement at the the school
Parent Consultation Feedback
October 2020